2017 Biking For Baseball Team Ride
The Biking for Baseball team ride of 2017 rolls out of Seattle Washington alongside and in support of Tim's Big Ride on Opening Day April 10th. Heading south along the West Coast the team will pick up US Highway 101 along the Oregon coastline and into Northern California.
The journey is highlighted by a kids clinics in partnership with a local youth mentoring organization on the morning of April 23rd in the Bay Area. After catching an A's game on the 23rd the Team Riders will bid Tim farewell and head home as he continues on to hit all 30!
Each rider is charged with personally covering their own ride expenses. So fundraising and donations go entirely to aid in program and outreach costs for Biking for Baseball during the 2016 season. Read about each rider and contribute to their campaign below. If you'd like to join up, sponsor, or help out give us a call! We'd love to add to the team.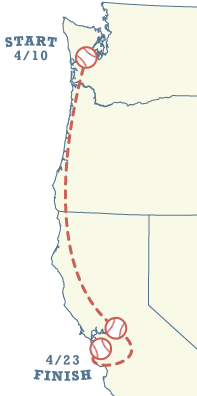 Your donations are 100% tax deductible and go to Biking for Baseball programs including event and promotions costs for kids clinics and the B4B Little Scholarship Fund!
With your help this year B4B aims to raise enough funds to host 3 kids clinics this year and years beyond and send 2 kids to college!
2017 Kids events are scheduled for San Francisco, Denver, and Chicago. Interested in coming to an event or becoming a mentor? Reach out! info@bikingforbaseball.org
B4B Clinic #52 – Denver 2016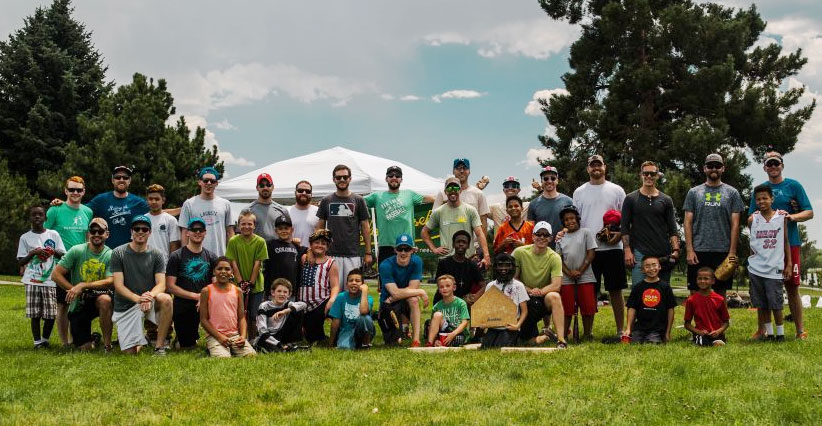 Meet Your 2017 Team Riders!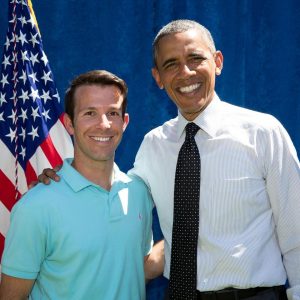 Adam Kremers
Adam (on the left) was one of the original schemers of B4B. He was a rider in 2012 and now serves as Chairman of the Board for Biking for Baseball. Adam lives and works in Denver as a water resources engineer and has an affinity for winning 5k themed runs and cheering on 2015 The World Champion Kansas City Royals Baseball Club.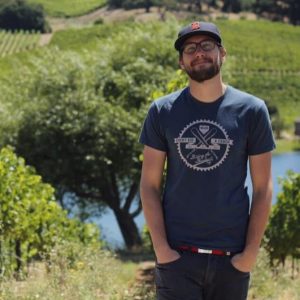 Rex Roberts
Since doing the ride in 2012 Rex has been busy. He not only grew a beard and bought a tiny house, but also built this website and convinced the Biking for Baseball board to allow him to sit as Executive Director.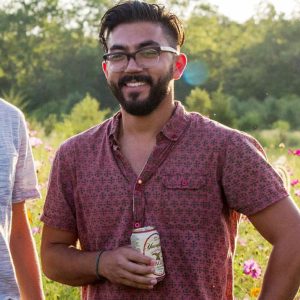 Cory Palencia
Back Again! He's got great hair and a great spirit, and despite us misspelling his name every year for 3 straight years Corie is back for his 3rd B4B Team Ride!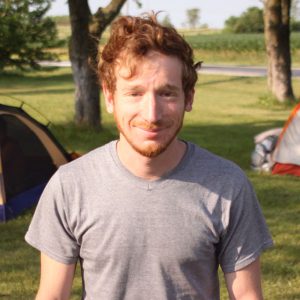 Gable Silvian
A late addition to the 2016 Team Ride, Gable Silvian jumped right into the deep end of the B4B pool with a cruiser bike and skate shoes. And boy did he kill it! A skilled filmmaker and cat dad, gable is a Michigan native who definitely earned the title of B4B'er the hard way.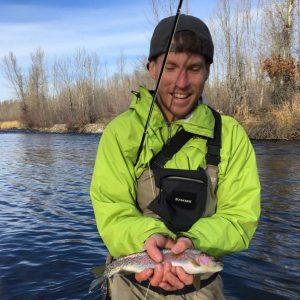 Tom Kolicko
Tom, or TK as he's sometimes known, (not because of his initials, but because he's Tele-Kinetic) is a young documentary filmmaker with a whole mess of charity-bike-films under his belt. Tom did Matt's 2015 ride video and is on the team in 2017 to do a little less shooting and a little more riding!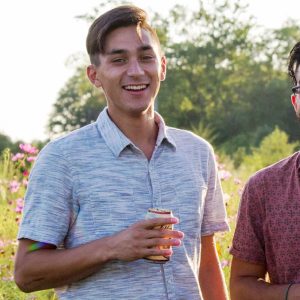 Eric Palencia
Eric is Cory's big, LITTLE brother. A new addition to the team in 2017 Eric is like every B4B'er ramping up to their first ride; young, confident, headstrong, and unprepared. He's going to do great and we're going to have a great time watching.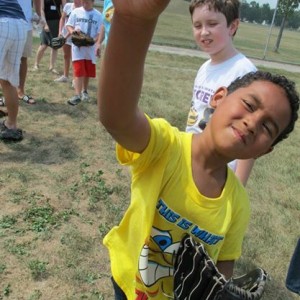 Thank you for visiting and supporting Biking for Baseball. We are a small team driven to inspire you to better your communities through youth mentorship and volunteering. We are sincerely grateful for your donations and encourage you to reach out via social media (@biking4baseball) or email for how you can get involved with a ride, clinic, or program.
Biking for Baseball is a 501(c)3 not-for-profit. All donations are tax deductible and contributions of $200 or more will receive a tax-receipt for their records.