Sleepless till' Seattle
It's basically impossible to sum up the last 5 months worth of training, travel, events, and just all-around chaos in one blog post without writing a 500-page novel, but I'm going to try. My "training" for this ride really started with last year's Chicago-KC ride. That was my first true test, as I had never been bike touring before. It was tough, but honestly, not nearly as hard as I anticipated. Especially with the just horrendous shape I was in. So aside from being frustrated and letting out a couple of "choice" words while struggling during day 1 of that ride, it was a huge confidence boost.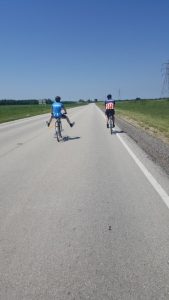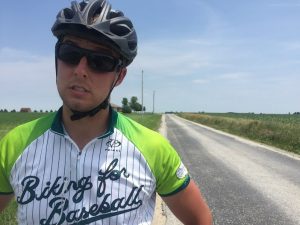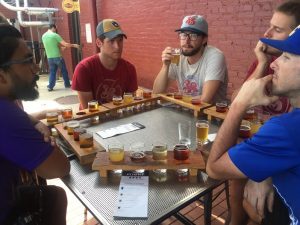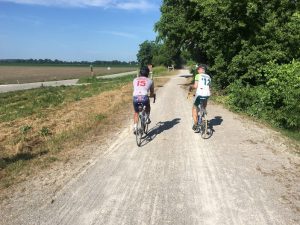 After the ride, I was shipped off to Hebron, North Dakota to work on an Operations and Maintenance Building for a wind farm my company was building. For those that don't know, I work as an engineer for a general contractor. Now, you're probably wondering "golly gee Tim, what fun activities were there to do in Hebron, North Dakota?" Nothing. Absolutely nothing. The people were some of the friendliest I had met while traveling for work, but there was nothing to do. So I biked. And when the winds weren't blowing 50 mph (almost always), it was actually really enjoyable! There were also bison who liked to antagonize me by clogging up the roads, knowing that I didn't have the guts to try and pass a 500lb, extremely aggressive animal.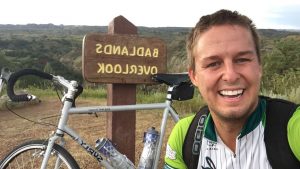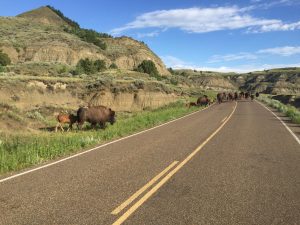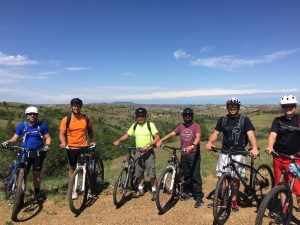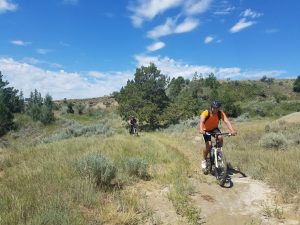 From there, it was a series of trips that were a HUGE benefit for getting me a really solid level of base fitness for training. First, I spent a month trekking the "Theee Passes" trek to Everest Base Camp in The Nepal Himalayas. I still was not in great shape at the start of the Nepal trip, so doing nothing but hiking for 7-12 hours/day really kicked my butt. Next, I spent just over 3 weeks in Africa with some buddies (including 2015's rider, Matt Stoltz!) We were there for a multitude of activities such as a safari and to white water raft The Nile River. But the thing that was a real physical test was climbing Mount Kilimanjaro. The day we reached the summit was brutally hard; Matt and I were on the brink of death. I mean that figuratively, but some people actually were in borderline deathly condition. So once again, it was another physical test that continued to whip me into shape.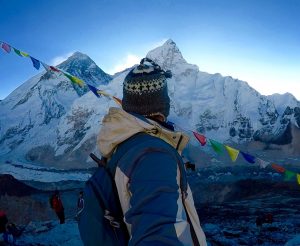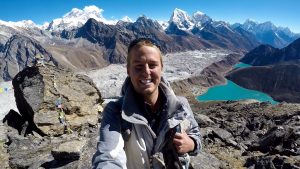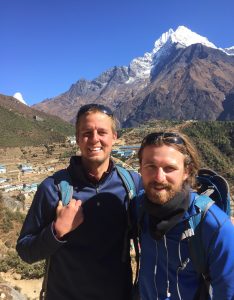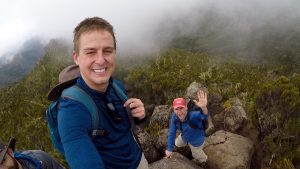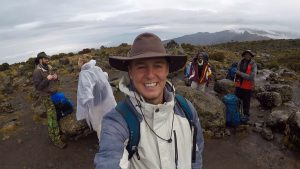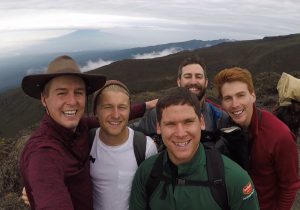 Which brings me to the last 2 months. I've been working back in the Chicagoland area. And what I thought was going to be a quick two months of training has become quite a roller coaster ride. First, my mom was diagnosed with hypertrophic cardiomyopathy (HOCM or HCM) in late February. The disease is a result of an enlarged heart muscles. It's honestly a very manageable condition. However, If you've ever heard of perfectly-health high school or collegiate athlete dropping death on a field or court, chances are it was because of HCM. Now there's another huge issues with this: the disease is hereditary in that all of us kids had a 50% of inheriting it. Obviously, I was TWEAKING. I thought I had it. No doubt. Timmy was going to die. That last part was definitely dramatic, but I did honestly think that this bike trip was in serous, serious jeopardy and I spent two weeks reading every piece of literature and medical journals about the disease (side note: never read WebMD). I eventually went for an echocardiogram and my doctor told me I had a perfectly healthy heart and I was cleared for the ride! It was arguably the most relieving moment of my life, and my mom is doing extremely well too.
I also visited the guys out in Denver for some riding and planning. We rode bikes and ate food and drank beers that I had never heard of. It was wonderful. And when Denver is 70 degrees in early March, I began to question why the hell I live in the Midwest. But then I remembered that nothing beats a Chicago-skyline ride. The latest event was a mini-going away party for my close family members. It was wonderful to see some of these people one last time before leaving, and more importantly, we got the young cousins all stoked to ride bikes. Party highlights: Izzy getting pissed because her legs couldn't reach the pedals on my bike, all of the kids using the bike light for puppet shadows, and trying to fit Gianna into one of the panniers because she wanted "to come with". She didn't quite fit, so if anybody has smaller kids that might want to go for a short, short bike ride, let me know!
Many more updates coming soon!
Tim