We're Back! In 2019 B4B will be awarding:
Two (2) Scholarships of $10,000 each.
In 2017 we were lucky enough to award two scholarships to awesome kids. For 2019 we're back at it to award two more scholarships to kids from youth mentoring programs.
Started in 2017, the Biking for Baseball "Little" Scholarship aims to help make a truly huge impact in the life of two mentees.
Mentoring is an incredible, powerful, and fun way for volunteers to make a huge difference in the life of a kid. But typically, those mentoring relationships fade, leaving the mentee with lessons and memories but still facing the long, difficult uphill road to becoming a productive, healthy, and well-rounded adult.
The B4B Little Scholarship aims to bridge that gap and "Turn 2!" meaning we want to open the door for two young adults to have the opportunity to break through the financial barrier and achieve a higher education.
The spirit of the scholarship is to leverage and promote a continuing mentorship throughout the higher education process. Mentees and mentors will apply and be awarded together. The mentor will then work with the B4B team to ensure the mentee has the necessary support and resources to be a successful student and grow into a productive adult.
How does the B4B Little Scholarship work?
The scholarship and its custodians will allocate the funds raised by the 2019 B4B Team ride as well as other fundraising activities to the higher education of two kids from an established and ongoing mentoring relationship towards the mentees higher education costs.
Because of the nature of the fundraising over the summer campaign, it is uncertain how much will be available to be awarded by the end of the campaign. The scholarship custodians will make a formal announcement of the recipients, terms, and minimum amount to be awarded on Friday August 30th 2019.
The scholarship is overseen by Biking for Baseball board members.
Who can apply?
Mentees who will be High School seniors (or equivalent) in the fall of 2019 are eligible to apply. It is required that Mentors and Mentees apply for the scholarship together.
The Mentors and Mentees should come from a formal mentoring relationship overseen by a program supervisor. The formal mentoring relationship does not still need to be maintained through the application process or awarding of the scholarship.  However, we expect the Mentor to continue his or her involvement with the Mentee throughout their higher education pursuits.
What can the scholarship go towards?
Education! The B4B "Little" Scholarship is intended to improve kids' opportunities. That could mean a traditional 4 year undergraduate program, a 2 year associates program, or it could even mean a technical or trade school. Opportunity takes all shapes and sizes, the scholarship committee will work with applicants to understand individual situations to put mentees in the best possible position for success.
Questions? email REX@BikingForBaseball.org
Applications must be submitted before
August 16th 2019
An announcement will be made during the week of September 1st 2019
regarding the recipients, terms, and amounts to be awarded.
Applications are now closed.
Thanks for being rad and double extra thanks if you're a big!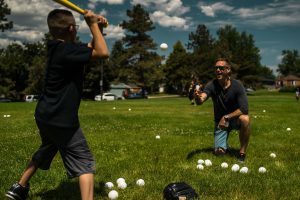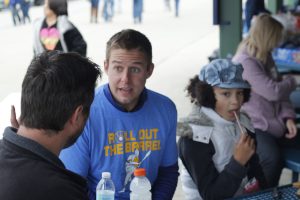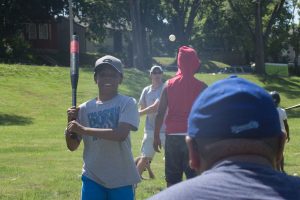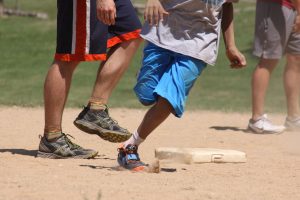 Resources
Administrative Contact:
Rex Roberts
Rex@bikingforbaseball.org
Adam Kremers
Adam@bikingforbaseball.org
Thank you for visiting and supporting Biking for Baseball. We are a small team driven to inspire you to better your communities through youth mentorship and volunteering. We are sincerely grateful for your donations and encourage you to reach out via social media (@biking4baseball) or email for how you can get involved with a ride, clinic, or program.
Board of Directors
Adam Kremers – (Board Chair)
Stephen Lunn
Greg Corbin
Michael Persichitte
Matt Stoltz
Erica Sherzer
John Linton
Rex Roberts – (Executive Director)